Most useful customer reviews
stromtrooper
Aberdeenshire
Motorola 2gen
15 四月 2015
phone case
The phone cover is just great it fits my phone like a glove,the bugroid circuit case is very good excellent product and excellent price and delivered on time.
Andrew Hall
Haslemere
Moto G 2nd Gen
27 四月 2017
Fits well, looks good
The case feels solid but is not bulky. It is a nice snug fit on the phone and I like the design on the back.I have only had it for a few days so cannot vouch for how well it will wear and I have not dropped my phone yet so cannot say how protective the case will be but it looks like it would do a good job.
4 Reviews
|
发表评论
---
详细信息
Flexibility of a silicone case with the protection of a tough case
These Cruzerlite gel cases are made from shock absorbent and scratch-resistant thermoplastic polyurethane (TPU). They are slim-fitting, and provide great protection for the Moto G 2nd Gen from day to day use to accidental knocks and drops.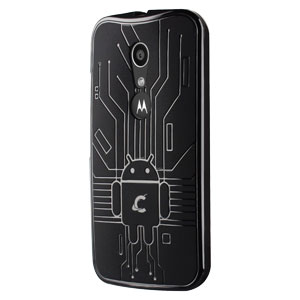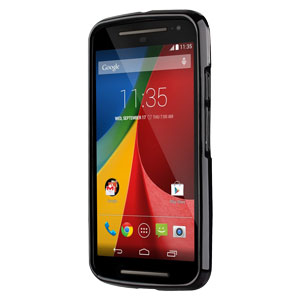 Offers lightweight and thin but durable protection for your phone
As this is a TPU case, it is incredibly thin and light, keeping your device slim and streamlined while still offering excellent protection against scratches and minor impacts. Additionally the case fully wraps around the Moto G 2nd Gen while also raising the front of the device to protect the screen when face down.
Android inspired design gives your personal touch
From the front, this case appears to be a standard gel case but on the back can be found a unique Andy the Android inspired design that give your Moto G 2nd Gen a personality of its own.
Shock absorbent, shatterproof and anti-scratch material
This form-fitting case absorbs shocks to protect your device completely. It is made from a shatter-proof and anti-scratch material, so you can keep your device looking newer for longer.
Made for the Moto G 2nd Gen
This case is designed specifically for the Moto G 2nd Gen, so you can be sure of a perfect fit. It also features cut-outs for all the ports and buttons, so you can access the full functionality of your device while it's in the case.