详细信息
Prevents screen scratching and other damage
The Olixar range of screen protectors are designed to keep your Samsung Galaxy S6 Active's screen clear from scratches and scrapes that could hamper your visibility. By creating a tough barrier between your screen and the world, any damage will be done to the screen protector and not the phone, keeping your device looking good as new.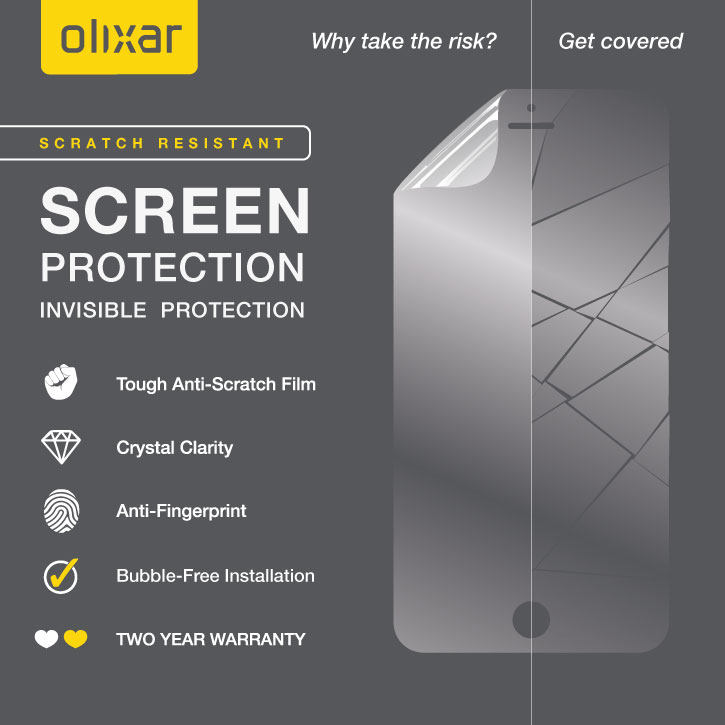 Easy to apply
Olixar screen protectors are easy to apply, as they are custom cut for each device. Simply clean the screen with the included microfibre cloth, line up the screen protector with your Galaxy S6 Active and use the application card to smooth out any bubbles. Once on, the screen protector is practically invisible.
Anti-reflective matte finish
Designed specifically to reduce the amount of reflections on your display, the Olixar screen protector with a matte finish is the ideal addition for your Samsung Galaxy S6 Active Edge. This ensures your display even on bright sunny days can be viewed with ease.
Edge to edge screen protection
Covering the entire curvature of the Samsung Galaxy S6 Active Edge's display, the Olixar screen protector ensures that all of your touchscreen is safe from harm.
Comes with 2 screen protectors for twice the protection
Olixar screen protectors now come in packs of 2, so you've got 2 times the protection for your Samsung Galaxy S6 Active. You'll never have to buy another screen protector for the life of your phone with the Olixar 2-in-1 screen protector pack.