Most useful customer reviews
James Davis
Blackpool
Xiaomi mi mix
28 四月 2017
Works
From the moment you open the box I realised this was something a little better than you're average phone holder. Too many times I have gone for cheaper options only to be disappointed. There was no assembling involved I just followed the instructions. Peeled of protective cover and push into surface of you're choice for 5 seconds. I chose the screen, as soon as I let go it felt like it would not be falling of anytime soon. Used it for a couple of weeks now without any issues. The phone I use is tall, wide and very heavy. It grabs the phone tightly and makes no rattles. Easy to remove the phone with 1 hand recommended.
29 九月 2016
Very nice
I cannot say much other then it's very nice for now but with stuff like this only time will tell.
Christopher Christoforou
Tonbridge
Samsung Galaxy Note 4
25 八月 2016
Solid as rock
When it arrived, I thought, "blimey look at the size of that". However, once installed, it matches the colour of my interior and sticks to the windscreen like a limpet. The fitting is strong and can be turned without worrying the whole thing will drop off. Easy to fit the phone, and can also be used for my old, thick Garmon sat nav. More suprising, once fitted it takes up much less of the view than my old one.
70 Reviews
|
发表评论
---
详细信息
Stylish design
Featuring a smooth and stylish design that is rarely seen in products of this nature, you can be assured of a mount that will look the part even in high performance or luxury vehicles. With a metallic silver finish that is complemented by a sleek black leather-style material, this mount is perfectly at home in the modern car.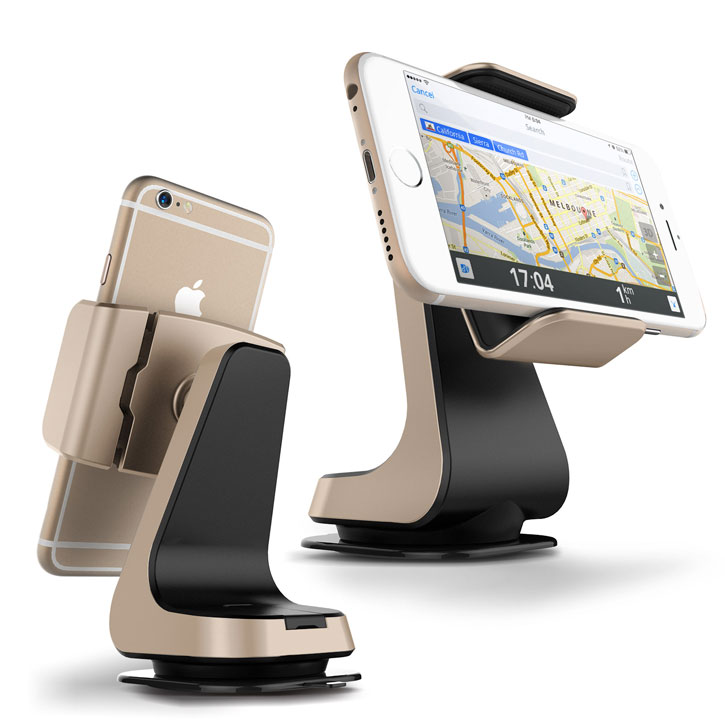 Easy to mount
The seamless design ethos means that mounting could not be more simple or more functional. Simply place the Hybrid Grab where you wish, lock the mount into place and mount you phone. The grip is strong and the mounting secure. You could not wish for anything else in an in-car mount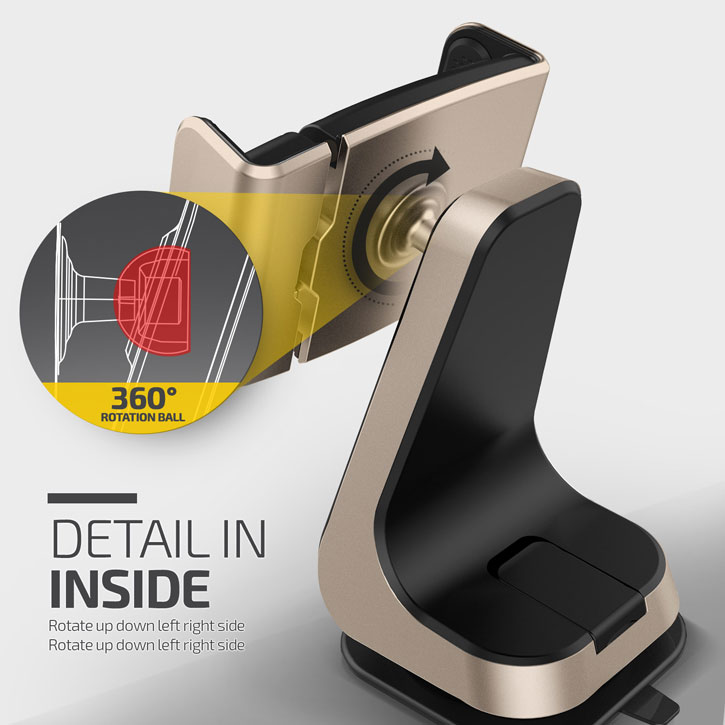 Windscreen or dashboard mount - you decide!
Easily grip your phone or other suitable device with the Hybrid Grab In-Car Mount, whether you decide to install the holder directly to your car windscreen or the dashboard. The holder is packaged with an adhesive plate, to fix the mount securely to your dashboard. The mount can be discreetly placed due to its small and lightweight proportions. It is ideal for using your smartphone as a Sat Nav (Satellite Navigation) device, as well as viewing incoming alerts and calls.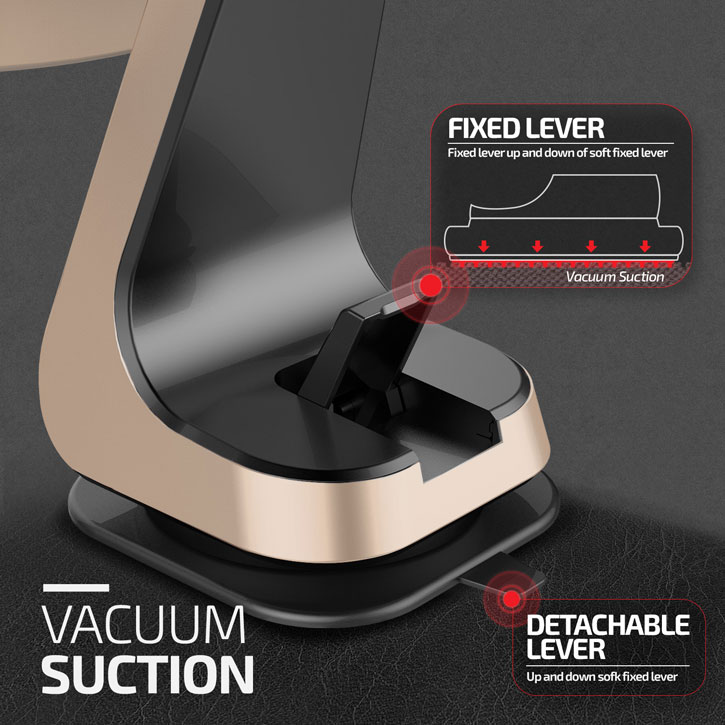 Position your phone at 'any' angle
The holder features a special rotational ball joint, allowing you to position your device at an angle you decide is comfortable or suitable. So not only can you rotate your device 360 degrees on one axis, you also have the option of tilting it in any direction you choose, offering you all the freedom of movement you could want.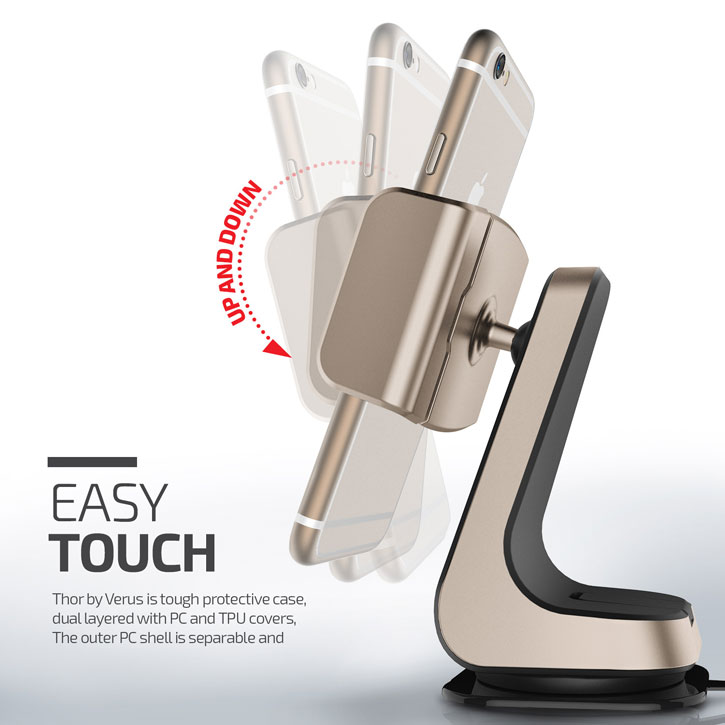 Compatible with devices up to 105mm in width
The jaws extend from a minimum of 63mm to a maximum of 105mm, enough for even the very largest of smartphones. The jaws create a suitable grip that will accommodate the majority of modern devices with or without a case installed - helpful as you won't need to remove the case from the device to use it within the car. Featuring easy access to the charging socket or 3.5mm headphone port at all times.
Soft pads gently cushion your device within the Hybrid Grab, ensuring your mobile phone is secure without marking the device when attaching and/or removing it.